Our Gut Healing Fibre assists intestinal and colon health, helps relieve flatulence, bloating, indigestion and altered bowel habits. It can help provide gentle relief of constipation in both children and adults. It also acts as a prebiotic to encourage growth of health–promoting gut bacteria.
This is a prebiotic fibre (glucomannan), which the bacteria in the gut ferments into intestinal fuels (short chain fatty acids – butyrate, propionate, and acetate). These SCFAs have proven beneficial for gut and immune health. Unlike other prebiotic fibres, our Detox House fibre offers digestive support without discomfort.
This beneficial fibre has been proven to:
improve symptoms for both constipation-dominant and diarrhoea-dominant IBS.
help constipation, as it mildly boosts bowel frequency, fecal moisture, and the presence of Lactobacilli species.
be effective for SIBO (small intestine bacterial overgrowth).
increase bifidobacterium (beneficial bacteria)
be useful to help get rid overgrowth of pathogens/bad bacteria.
help remove bad bugs, replace good ones, and sustain the changes long-term.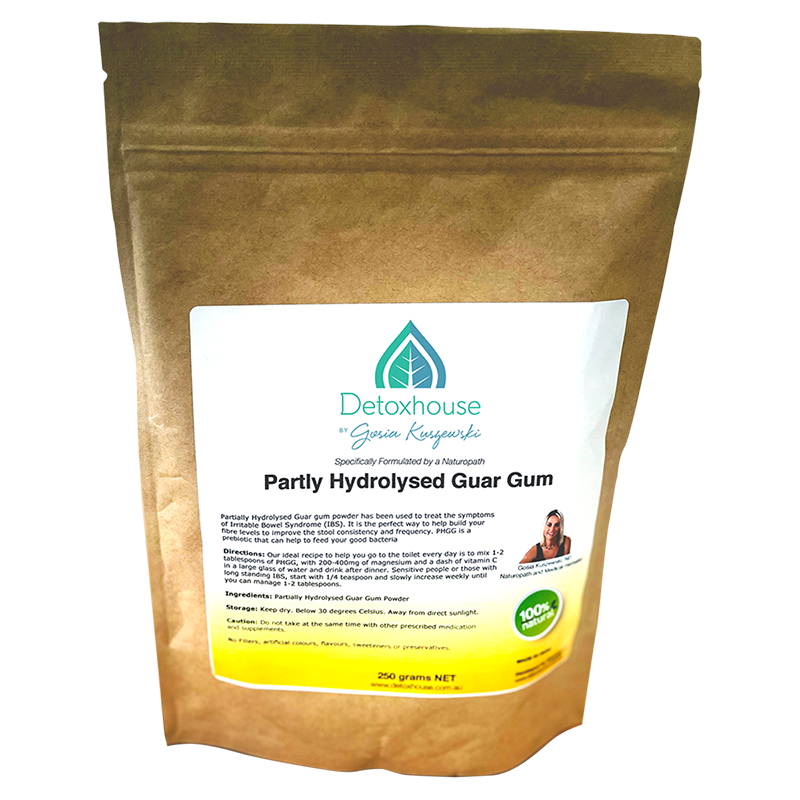 Directions to take: Start with one teaspoon a day for a week, then increase it to two heaped teaspoons into water, juice or smoothie or any food.
ACTIVE INGREDIENT SUNFIBER – Partially Hydrolyzed Guar Gum 10g per serving