What My Clients Are Saying
Lovely testimonials from my clients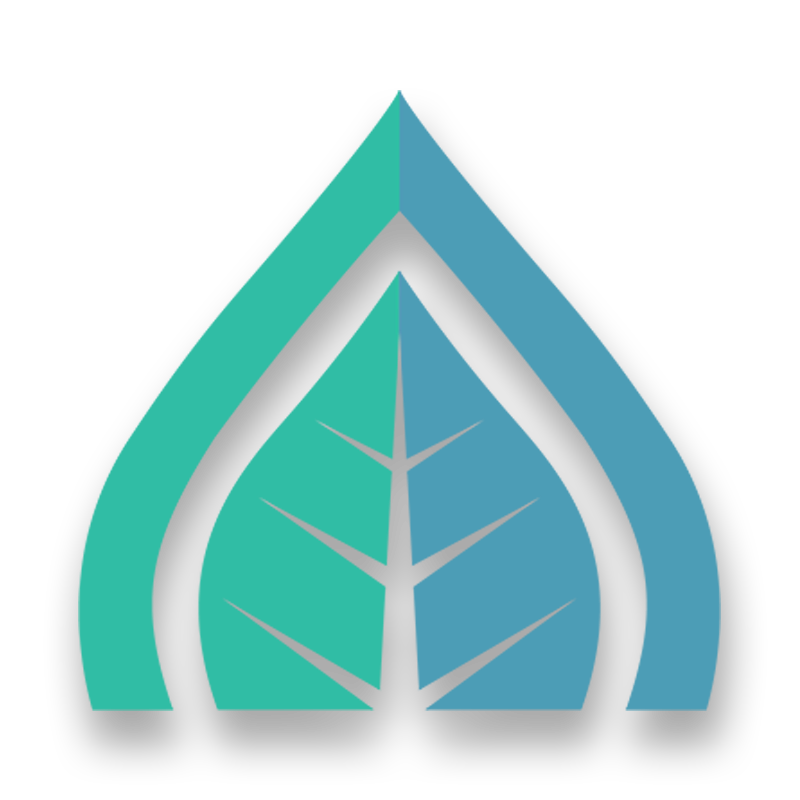 I cannot speak highly enough of Gosia and all that she offers. 2 months ago I started my healing journey with her. After over 20 years of asking questions and no answers with my health and my weight. Now, I am 10 kgs lighter, feeling so much better, and after having a blood analysis and Gosia being so supportive, so full of knowledge, open to all of my questions… I'm excited to be on a new journey.
– Sandy
Thank you Gosia, my treatment is working wonderfully. For the first time in 2 years since being diagnosed with advanced osteoarthritis, I have been pain free and can walk again without a stick. I am a very happy person!
– Elsbeth
Today my client went to see Gosia for anxiety, depression, problems with digestion, cramping and twitching in the muscles. Today all the symptoms are gone! I just love what you do Gosia. You do an extraordinary job and I am so grateful to have a naturopath like yourself in my network.
– Amy at Inner Beauty Colonics
I am so thankful to have met Gosia. So grateful for her generosity and kindness. This amazing miracle woman helped my daughter through the biggest health crisis of her life. After receiving radiation treatment and chemotherapy to treat a brain tumour, Gosia was there to pick up the pieces and bring her back to good health. My daughter was very sick and Gosia was there every step of the way with her natural and alternative medicine to help detox everything out of her body. Six months later my daughter received the news that the tumour was gone!!! She is now fit and healthy again and we could not have made it through the hardships of the illness without the constant help and amazing work from this kind, generous & beautiful soul! Thank you.
– Tanya and Claudia Brewer
From the first time I've met Gosia I felt at ease, connected and supported. Her down to earth, honest and caring approach was something I haven't experienced from previous practitioners. Gosia keeps advice simple and gathers info in a caring way so she can understand your whole picture and assist you to take steps towards healing from the inside out. Gosia holds space and truly listens. I highly recommend Gosia to anyone wanting to heal in a natural way. Her fees are reasonable and she only recommends necessary supplements. Gosia has been supportive to myself and my family through some very serious health issues. I feel together we are growing stronger thanks to Gosia's genuine love, extensive knowledge and support.
– Sherele
I first visited Gosia when I was feeling quite unwell. It was awesome to have her give me such insight into what was happening with my dear body using live blood analysis. Gosia is fully present and an absolute joy to visit. I believe she is a committed healer.
– Suzannah
Gosia helped me dramatically and has helped me return to a normal life
– Roger Kingston
Gosia's very professional advice was delivered very clearly and was beneficial to both of us.Her caring and courteous attitude was impressive.Live blood analysis was enlightening to see and reinforced our nutritional needs.Visits to Gosia have been very rewarding and we are pleased to recommend her.
–Stuart and Vanessa Reid
It is serendipitous how I first came to meet Gosia nearly five years ago. She came highly recommended with experience, qualifications, and expertise as a Naturopath. I am a strong believer in natural therapies (alongside a career of over 40 years as a Registered Nurse/shift worker). Choosing the right naturopath who really understands you and your health allows the body to heal, repair and get over illness/stay well in the most efficient way. Gosia has always listened to me, respected my opinion, provided me with a wealth of information, support, encouragement, and a high level of contemporary natural health therapies that work and are based on research. This has supported my cancer journey, by identifying, correcting, and stabilising my blood irregularities, detoxing, and improving my immune system, considerably enhancing my sleep, upgrading my gut biome, and improving my energy levels. Gosia has been crucial to my health journey, and I highly recommend her.
– Alice Heitkonig.
I have been seeing Gosia for a couple of years now. I'm so helped by Gosia, that I happily travel from Hervey Bay to the Sunshine Coast for her assistance, although she generously offers her services by phone when needed. Gosia combines expert knowledge of all things natural, with a kind & reassuring bedside manner. She has gone over & above many times for me & has seen me through several health crises & lifestyle changes, with up to date research & access to the best of products/therapies. I am most grateful for her professional assistance & have no hesitation in recommending her services for a very wide range of issues.
– Alison from Hervey Bay
Gosia is a Guru!! Anyone with a chronic health ailment should make a visit with her their first priority. She changed my lifestyle and took 6 years off my biological age in 30 days!! I can not recommend her enough. Bless you Gosia!!
– Joe
My healing journey with Gosia has been over a period of 5 years for various long term health issues. She is a beautiful soul, who provides support and healing in a warm and a very caring environment. Her knowledge, experience and passion to help people achieve optimum health is outstanding. I value having a healer such as Gosia in my life and I highly recommend her to anyone seeking a health solution.
– Ania (Brisbane)
Gosia is a gorgeous welcoming soul who not only has an abundance of knowledge and know how, Gosia also takes time to listen to your concerns and takes them into consideration when designing a plan specific to your needs. I highly recommend Detox House. Gosia goes above and beyond ive never met such a wonderfully caring, helpful Naturopath. Thank you Gosia x
–Kath
My visit to Detoxhouse was Life-Changing. I booked in with Gosia for a Live Blood Test and I was shocked to see what I did to myself over the years.The test was simply amazing. It was great to see what my blood actually looked like at the time. Although it was not a pretty sight.Gosia was super friendly and explained everything to me with care, thoroughly and professionally.My blood was not moving and looked like pancakes stuck on top of each other. According to Gosia, my blood was 3 out of 10.Gosia explained what caused the issues and gave me a very clear idea on what I can do to improve it.I have followed Gosia's advice and changed my diet immediately. So I went from a life-long meat and hardly any fruit and veggies, much to Gosia's surprise, a plant-based diet.No, Gosia did not tell me to eat only plants, it was my idea.Gosia's Live Blood Test changed my life!! Her advice, together with my total change of diet has improved my health dramatically.Now, my blood is 10/10 and according to Gosia my blood is an example of awesome blood. I am very happy with that!I absolutely recommend Detoxhouse and Gosia's Live Blood Test!It is truly amazing to see your blood and to understand how important it is to know what we eat and do to ourselves.Big THANK YOU to Gosia!
– Andrzej Ejmont
Passion, dedication and the biggest heart for her patients and her friends has earned Gosia the respect she has in her industry. She has one desire… to get you well, and this she will. Her heart is to learn and keep up to date with what is new and working in the health forum. Her understanding of the necessity for detoxification to address inflammation is unprecedented. I could not imagine where I would be in my journey to be healthy, had I not met this incredible lady who has been so instrumental in my quest to be healthy. Thank you Gosia
– Diana
I highly recommend Gosia for her knowledge and experience. I understood what was happening in my body and started the protocol immediately. I am happy to share that I am feeling great and finding amazing results. Thank you beautiful soul for sharing your heart gifts. X
– Lucia
I have known Gosia for around 10 years and recently started seeing her as a naturopath. I have found her to be very professional. She explains things that are easy to understand. Gosia only prescribes the products that are needed. I would recommend her to anyone who has health issues. Gosia has a very caring nature and is easy to talk to.
–Treena Buderim
"I have known Gosia for many years in many roles: as my naturopath, past employer and friend. She is very knowledgeable and I have seen first hand that she is genuinely interested in all her patients. If she does not have a remedy available on her shelves, she will research and provide exactly what is needed to assist people in their quest for good health. Gosia is herself a testament to her practice. She is always smiling, and always happy and positive. I have no hesitation in recommending her."
– Lisa Adherne

I have been diagnosed with breast cancer, got the treatment my oncologist recommended and got very sick after the chemo. I couldn't continue and according to my doctor there was nothing else I could do. Good friend of mine recommended Gosia, and from the moment I met her I felt safe and in good hands. She took my case very seriously, reviewed every detail, gave me confidence and put a smile on my face again. Every visit with her was refreshing, inspiring and motivating me to stay on track. I've been to many holistic doctors, other naturopaths and therapists, however Gosia gave me all the attention and time I needed. She is very well researched and I am still well and alive. I cannot thank Gosia enough for her care, her determination, all the phone calls after hours and all her hugs. She is one of its kind, caring and giving person and I recommend her wholeheartedly.
– Anna K Brisbane
DetoxHouse has been absolutely life changing for me. Gosia looks at you as a whole person, and treats you with respect the entire way through. She is so refreshing and so knowledgeable. She will try to solve any health issues that you have. If you're fed up with the medical system failing you then I'd highly recommend taking your health into your own hands and doing so with the support of DetoxHouse. You're given support and understanding and it feels so good to finally have a health professional who has your best interests at heart.
– Ania Zalewski Brisbane
Gosia really knows her stuff around healing, health, wellness and wholeness!! Her caring and nurturing is taken to another level and I love how she shows you other possibilities and potential with your body and wellbeing and the mind -body connection. As an experienced naturopath she really lives and enthusiastically shares her passion!
– Mandy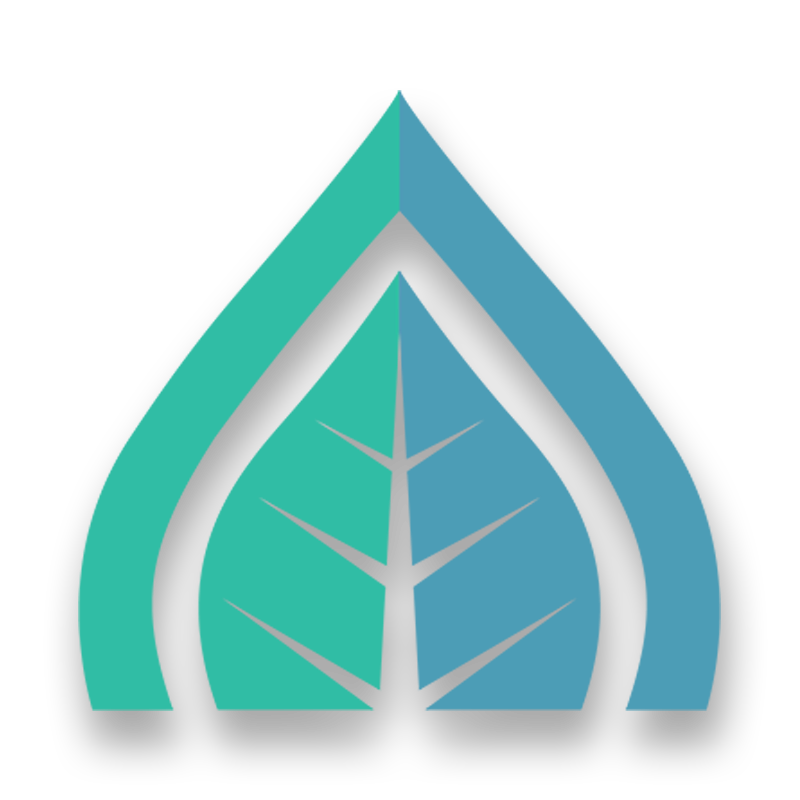 I've been to other naturopaths before but Gosia was excellent. I have a number of complex challenges at the moment but Gosia was familiar with them and was on the ball from the get-go. She was also super understanding of people who've done the rounds and wasted $ on supplements in the past and her charge was more than reasonable given the amount of time she invested. Thanks Gosia
– Veronica
I highly recommend Gosia. She is very knowledgeable and helpful. She explained everything in detail and her information and after consult follow up is brilliant. Thank you
. Here is to good health
–Mary Fairhead

OMG Gosia is a serious superstar! Seeing her was honestly the most amazing and fascinating thing I've ever had in my health journey (and she's such a beautiful soul as a bonus!). After healing from Stomach Cancer 10 years ago, I thought I'd seen all the amazing tools out there, but this was something else. Thank you so much Gosia, highly highly recommend people reach out to you.
– Dani
Coming to see Gosia for a consultation is always an enjoyable experience. She explains everything so well, draws pictures, shows books and shares really good examples so it's easy to understand. I could listen to her for hours, I find it so interesting. Gosia is the most passionate naturopath I've met, very caring and doesn't mind answering questions in between consults. Every time I see her, I get great results and get motivated. Best Naturopath ever!
– Tasha
I have had the benefit of Gosia's care for more than 10 years. She has been of great assistance in instances of problems not helped by conventional medicine. I refer Gosia to my friends, including interstate, with great confidence.
– Lew Zimmerman Brisbane
Gosia lives, breaths and glows with vitality. She always has the latest info on EVERYTHING to do with health, weight loss, nutrition, supplements, alternative ways to heal and thrive. I always turn to Gosia to guide me toward being the healthiest and best version of myself.
–Sandy Forster (Wildly Wealthy Woman)
I'm always impressed seeing an immediate visual of what's going on in my Live Blood test. A clear, accurate and understandable indication of issues. Gosia's protocols always show the way forward to healing and wellbeing. Ever grateful
–Zaiga