Sunshine Coast Naturopath Services
We offer everything from traditional naturopathic consultations, tests and products centered around you achieving the best health outcomes possible
Hello, I'm Gosia.
My greatest passion is to support and guide my patients to achieve best possible health. Our body is an amazing machine; it needs our understanding and care to work at its absolute best. It is my mission at Detox House to help support you, support your body.


Throughout our time together, I will guide you through detoxification techniques and healthy protocols, using natural health that is backed by biology and science. Detox House specialises in weight loss and gut health, but also works with clients looking to support and heal from a range of conditions. I have more than 20 years of research and experience which allows me to implement processes that are best suited to you.
---
Fat Burning Program – Available Now
The Fat Burning Program is an entirely natural approach that uses a unique combination of dietary, lifestyle and special homeopathic drops to give you the results you've been seeking in as little as 28 days!
---
DetoxHouse Has Been Featured In



Let me guide you into effective detoxification techniques, helping your body to work on more optimal level. Combining the right nutrition, correct supplementation, active lifestyle and relaxation, can transform your life.
Live Blood Screening is a groundbreaking tool to allow you to see the quality of the life force flowing through your veins, on a big screen. Healthy blood is vital for healthy people. The blood is what nourishes the body…
Hair mineral analyses are inner health screening tests. A properly interpreted hair analysis can reveal various mineral imbalances that indicate a tendency for various conditions. Hair tissue mineral analysis is a safe

This program is intended to provide you with the simple and effective ways of detoxifying the body using healthy foods and lifestyle recommendations, highlight proven anti-cancer protocols and share a variety in choice of proven quality

Detoxhouse Liver Detox is indicated to assist with weight loss, fatty liver, gut detox, digestive sluggishness, bloating, low energy, skin problems, poor circulation, frequent viral or bacterial infections and high inflammation.

The UltraStream a simpler, far more affordable way to alkalize, ionize and purify water. Using the world's best leading-edge filtration media,
Book A Consultation
with Gosia, Naturopath ND
Online or In-Person Consultations
I offer both online and in person naturopathic consultations from my office here on the Sunshine Coast, Queensland. In person consultations include a live blood analysis and online consultations look to other modalities of testing if required. Consultations will always result in an individualised treatment plan that is tailored to your health needs.
What Clients Are Saying

When I was diagnosed with Melanoma it came as a real shock to me, and for a few days I was pretty defeated by it. I watched documentaries online and came across a fantastic one in which Gosia. After visiting Gosia I was really impressed about her knowledge of overall health and being able to tell where my body was struggling to perform optimally. Within 1 month of following Gosia's advice I had lost 5kg of weight and my energy levels were way up. Within 2 months I had lost 8 kg of weight and feel better than I have in 20 years! Now I feel completely different and have a desire to get stronger and healthier, thanks to Gosia.
– Matt, Goldcoast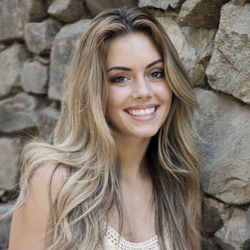 My visit with Gosia was one of a whole new experience to me. The result of the visit was everything I could of hope for and I started to notice changes quickly. One thing I really liked was the time Gosia took to get to know me. I would and I do constantly recommend Gosia to anyone who thinks they are ready to get their health working to the best ability.
– Jenn, Coolum

From the moment I came to see Goisa, I felt that I was in good hands. Gosia was warm, friendly and had lots of compassion for me. I went through a horrific treatment which almost killed me with my lung cancer and Gosia's help came at the right time. I was exhausted, looked like a skeleton, couldn't sleep, had no energy, my whole body was achy, had rash all over my body and mouth ulcers. Gosia is a God send.
– Kathryn, Gympie
Testing & Live Blood Analysis
Live Blood Analysis is just one tool that is used in clinic. Through screening we are allowed a glimpse at the health quality of this life force and includes a one-hour Live Blood Analysis Consultation, where a full report is prepared for future reference and comparison throughout your health journey.